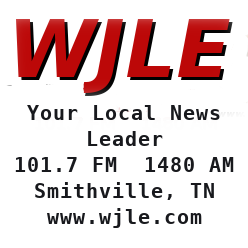 Smithville Student Wins Prize at Raytheon Technologies Invention Convention
June 13, 2022
By:
Sixth-grade Smithville student Anderson Fortner was recently honored for his ingenuity at the seventh annual Raytheon Technologies Invention Convention US Nationals, powered by The Henry Ford. This student was among more than 68 award-winning K-12 inventors from across the country who were celebrated at the awards ceremony held on June 3.
Fortner won the Manufacturing and Tool Industry Award and the Cooley Patent Application Award for his invention of the tire lock
"The Tire Lock is a mechanism that will keep your lawn mower or four-wheeled vehicle stationary on a trailer during transport."
Invention Convention Worldwide is a comprehensive K-12 Invention Education program, tailored to national and state educational standards, that teaches students skills in problem identification, problem solving, entrepreneurship and creativity. The program helps young inventors to gain lifelong confidence in their abilities for invention, innovation and entrepreneurship.
After two years of virtual competition, Raytheon Technologies Invention Convention US Nationals returned to its in-person home at the Henry Ford for its seventh annual event. Prior to moving on to the US national event, students competed locally and regionally. To participate in Invention Convention, students had to submit a video presentation of their invention, a prototype, an inventor's logbook showing the journey of their invention process and a poster board highlighting the key points of the process. of invention.
Prizes and opportunities this year included pro bono patent awards from law firms WilmerHale, Cantor Colburn, Cooley and Clark Hill, gift cards and scholarships from event sponsors, including the title sponsor Raytheon Technologies. The winner of the event's highest honor, the Raytheon Technologies Most Innovative Award, received a cash prize of $2,500.
The mission of Invention Convention Worldwide is to bring invention education to all students worldwide. Organizations interested in offering the one-year program in their region can get more information at www.inventionconvention.org.
Located in Dearborn, Michigan, The Henry Ford, a globally recognized destination, fosters inspiration and learning from hands-on encounters with artifacts that represent the world's most comprehensive collection focused on innovation, ingenuity and ingenuity in America. Its unique locations include the Henry Ford Museum of American Innovation, Greenfield Village, Ford Rouge Factory Tour, Benson Ford Research Center, and Henry Ford Academy, a public charter high school. With its online presence at thf.org, its national television series The Henry Ford's Innovation Nation and Invention Convention Worldwide, the growing affiliation of organizations fostering innovation, invention and entrepreneurship among students from kindergarten to Grade 12, The Henry Ford inspires individuals to unlock their potential and help shape a better future.
Raytheon Technologies Corporation is an aerospace and defense company that provides advanced systems and services to commercial, military and government customers worldwide. With four industry-leading companies – Collins Aerospace Systems, Pratt & Whitney, Raytheon Intelligence & Space and Raytheon Missiles & Defense – the company delivers solutions that push the boundaries of avionics, cybersecurity, directed energy, electric propulsion, hypersonics and quantum physics. The company, formed in 2020 by the combination of Raytheon Company and the aerospace businesses of United Technologies Corporation, is headquartered in Waltham, Massachusetts.