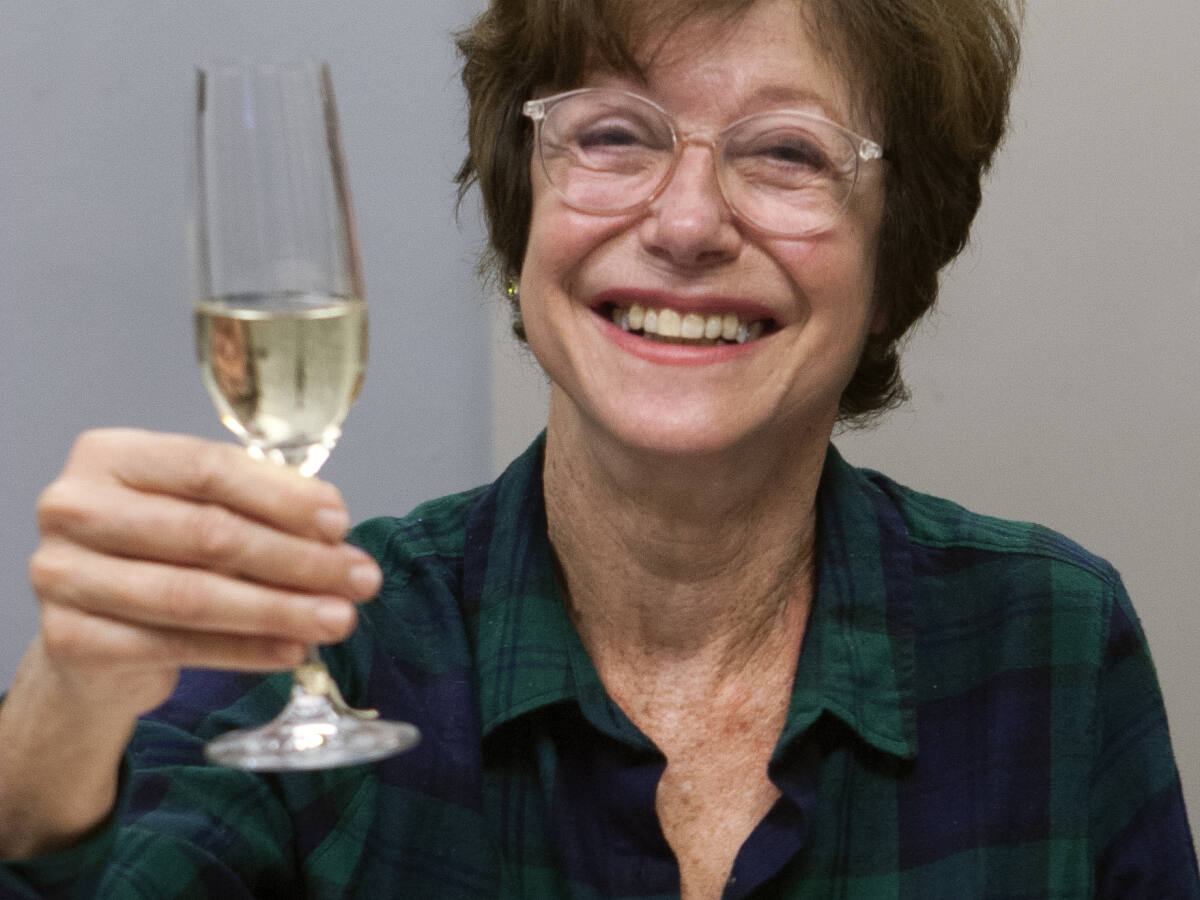 Comment: We are all artists
What do I hope for Sonoma as Artist Treasurer for 2022? I want us to work together to ensure that Sonoma becomes as well known for its creative arts as it is for its great wine and colorful history.
Our signature Sonoma kindness is the connected fabric of this great community. And early art education has been proven to be a powerful force in developing kindness and compassion. A recent study from the Brookings Institute showed that when there was investment in arts education, discipline problems decreased, writing grades increased, and there was a significant increase in students' compassion for others.
As a child, I was lucky that art was part of my daily life at home and at school. I wanted to become an artist with a capital A, but instead created one of the first female-owned PR firms for high-tech companies launching digital media technologies for a new era of education, entertainment and creativity.
The art has always been there, and it has eaten away at me for years. I began to learn art techniques while studying with another Sonoma treasury artist in 2003, Chester Arnold, who was head of fine arts at the College of Marin.
Eventually I closed my business and began traveling with my husband Russ, a writer, photographer and filmmaker, to places that would become the subjects of my paintings. However, my biggest inspiration came from Sonoma itself, an amazing place filled with beautiful scenes: wineries, history, farmers markets. These scenes that I paint chose me, and I just had to paint them.
The first piece of art I did for the Sonoma community was the 2015 Olive Festival poster. I learned firsthand about many Sonoma nonprofits when a friend from my childhood introduced me to Impact100 Sonoma. My husband Russ and I started making mini-documentaries for many organizations in the Sonoma Valley.
The landscapes of the Sonoma Land Trust enchanted me and quickly became some of my subjects. I created the Cowboy Cab boot paint used for years for Teen Services and was part of their communications team. My concept for the "Tree of Possibilities" kinetic sculpture on Highway 12 became a reality built by local artist Marty Munson and teenagers who learned metalworking and welding. Like Marty, I am an exhibiting artist at the Arts Guild of Sonoma, one of California's oldest art collectives.
Another friend introduced me to the Sonoma Plein Air Foundation founded by Sonoma Treasure Artist 2005, Keith Wicks twenty years ago, and I joined the board. I learned that K-12 art education had been left out as a state-required core subject for all Sonoma Valley public school children.
The Sonoma Plein Air Festival features world-class outdoor artists who travel here and live with local hosts, and paint for a week in our cities and countryside. This Sept. 10 at the plaza, 37 guest artists will exhibit and sell their paintings to benefit arts education in Sonoma Valley schools, museum programs, and other organizations. In 20 years, Plein Air has raised $1.7 million.
Our Sonoma Valley Art Museum continues to feature important exhibits and is a great resource for schools and teachers, with free admission for those under 18. The museum is committed to presenting free and widely accessible public art outside of museum walls in Sonoma, Glen Ellen and Boyes Springs. Together with the City Council, SVMA has hosted three amazing and thought-provoking exhibitions at our plaza since 2017. SVMA also reflects the spirit of our community with shows such as the 2018 "From Fire/Love Rises", showcasing new works of art. artists, some who had lost everything in the Sonoma fires. Their ARTS program provides teacher artists for every fourth and fifth grade classroom in the Sonoma Valley. It is an honor to be part of their board of directors.
Clearly, the resilience of our community shines through in the darkest times. During the pandemic, I joined other local artists to create three-foot-wide painted wooden hearts with messages of love that popped up around homes, businesses, and our place thanks to the Sonoma Valley Arts Task Strength.
This artistic spirit of expression and kindness reaches thousands of locals and visitors.
We are all creative artists in many ways. Here's how you can get involved and make a difference:
If you're already active in nonprofits, adopt someone who isn't. Try your hand at art. Take an art, music, or cooking class at our community center, museum, ArtEscape, or Vintage House in Sonoma. Buy local art. Attend a play or concert. Donate or volunteer or mentor. We need all the talents: legal, marketing, accounting, organization, heavy lifting, etc.
Vote for candidates who prioritize creating a safe environment for children and adults to be creative in the real and digital worlds, free from guns and hateful words.
Our community is filled with the arts, which build unity, hope and strength. We know the arts can inspire and entertain. We can weave the arts through so many aspects of our valley.
We must add art and culture to Sonoma's reputation for great wine and colorful history.
And wouldn't that be nice?
Pat Meier-Johnson is the Sonoma Treasure Artist for 2022.