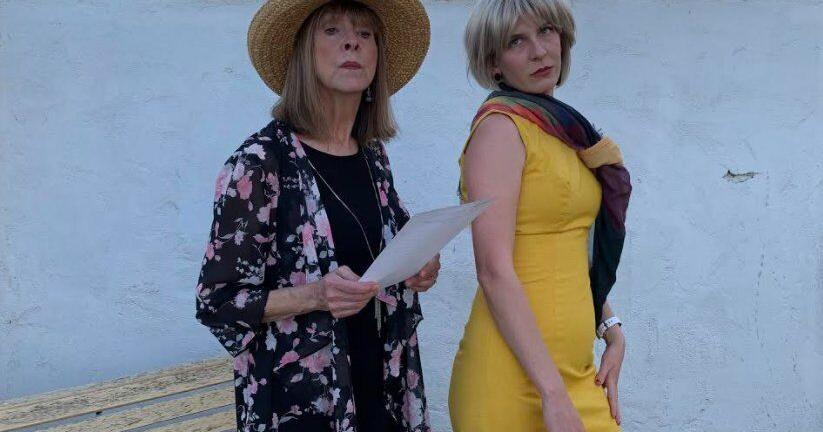 Children's Storybook Garden and Museum Murder Mystery Event Set for April 2 | Entertainment
In addition to a dinner prepared by Christian Raia, guests are invited to participate in an interactive mystery game presented by actors from Kings Players. Tickets are available by contacting both organizations or at Ramblin' Rose Florists at Lemoore. Doors open at 6:30 p.m. for a cocktail and the show starts at 7:15 p.m.
This year's play centers around a dinner given by Rosemary Hawthorne (played by Kim Spicer) in the garden of her estate. She invited local celebrities to announce a new foundation dedicated to late husband, Thaddeus. During dinner, someone is found murdered.
Other actors/celebrities in attendance are Hawthorne's niece from Thaddeus, Iris Mapleton (Amanda Braden) and husband Elmsley (John Miller), Rosemary's assistant Lilly Iverson (Debra Garske), actress Poppy Pine (Raelynn Royer) and his agent Garland Spruce (Ron Bates), Thaddeus Linden's partner Oakhurst (Mike Betcher), journalist Alder Birch (Stephen Corl), and estate housekeeper and gardener Daisy Fernly (Jeanne Brown) and Ash Fernly ( Joseph Katz). Louella Moreland, who wrote the mystery, will serve as emcee.
"In keeping with the theme of the Garden of Children's Tales, we decided last year to create characters based on children's favorite tales. This year, we wanted to change it up a bit, while keeping the link with this beautiful space. Although a few of the characters from last year slip into the story, the roles and kills mirror the plants. It's a pleasure to have such rich material to draw ideas from," said Moreland.
This year, dinner guests are invited to investigate the crime scene, ponder clues and guess the villain. Raffle tickets will also be available for a variety of raffle items. Proceeds will be used to promote the community opportunities provided by these two unique and creative organizations.
Tickets are available at The Garden or on their website, at Ramblin' Rose in Lemoore, or by calling Kings Players at 559-584-7241.